Advertising Balloon Suppliers
We manufacture advertising balloons in the USA. Call 1-800-791-1445 for advertising balloons. We have been advertising balloon suppliers to many different types of businesses. Huge selection of balloons in stock.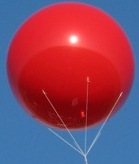 Email:Sales@AdvertisingBalloonSuppliers.com for more information.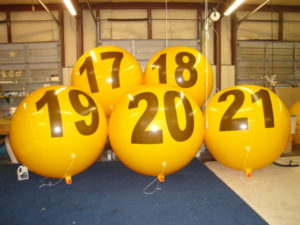 There are three major categories of balloons and inflatables which are usually contained within the term "advertising balloons".
The most common usage of advertising balloons is for helium advertising balloons like the red helium balloon pictured above. These are usually inexpensive: our 6 ft. in diameter polyurethane reusable balloon is only $205.00. Logos, lettering or artwork can be added to these balloons for an additional charge. Our helium advertising balloons range in size from 4.5 feet in diameter to 14 feet in diameter.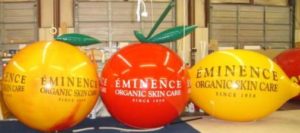 Helium advertising balloons also encompass custom shaped balloons like the balloons pictured above.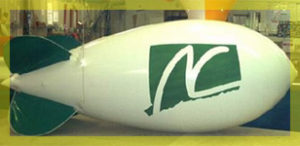 Helium advertising blimps are also included in the advertising balloons category. The 14 ft. long blimp above is a very effective promotional product. We manufacture our promotional blimps in the USA using polyurethane material, not PVC. We manufacture the best performing and cost effective blimps available. Ask us about our huge helium savings!!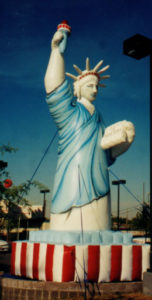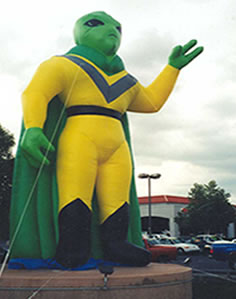 The next type of balloon in the advertising balloons category is advertising inflatables. The Statue of Liberty and Alien inflatables above are examples of cold-air advertising inflatables. Advertising inflatables can usually be made in any shape, size, color or design.
We also manufacture advertising blimps and advertising inflatables in the USA. We sell all types of advertising balloons and balloon supplies.
Sealed Air Balloons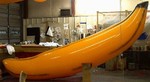 Call 1-800-791-1445 for advertising balloons, blimps and inflatables. We have a huge selection of balloons and inflatables in stock and custom make balloons and inflatables.
Email us at sales@advertisingballoonsuppliers.com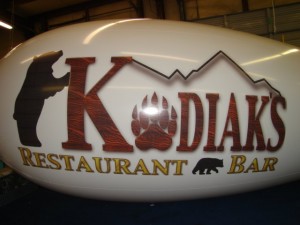 Hundreds of balloons in stock!
Call 1-800-791-1445 for the advertising balloon suppliers in your area!